4 Channel Digital Attenuator 200-8000 MHz – LDA-608V-4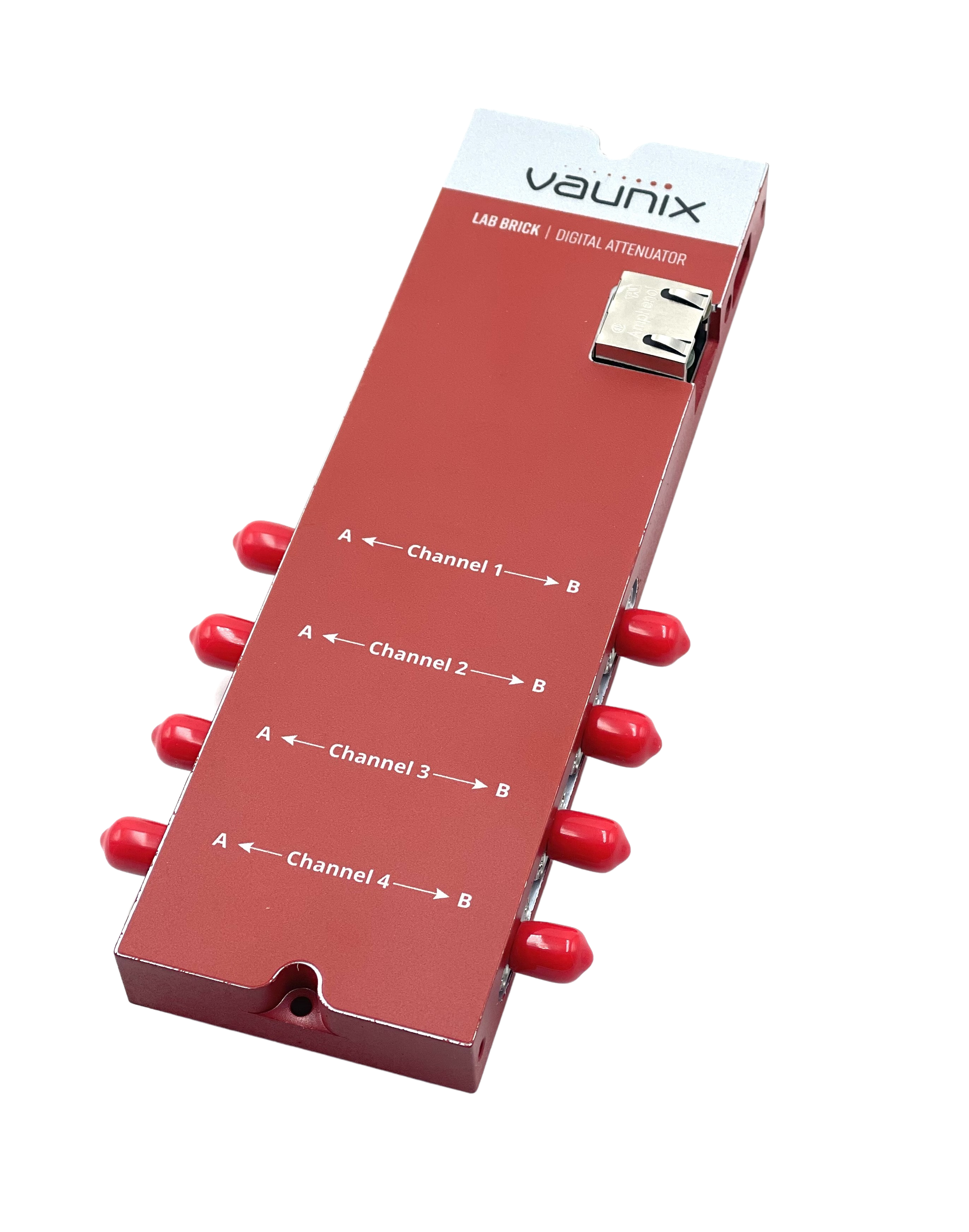 4 Channel Digital Attenuator LDA-608V-4
Frequency Range: 200-8000 MHz
Attenuator Range: 60dB (90dB, 120dB also available)
Step Size: 0.1dB
Interfaces: USB & Ethernet
Low cost, fast lead time
The LDA-608V-4 is a Quad Channel digital attenuator with 60dB attenuation range and 0.1dB step size. The operating frequency range is from 200 MHz to 8000 MHz. There are also further 4 Channel Programmable Attenuator with 90dB attenuation and 0.1dB step size (LDA-908V-4) and 120dB attenuation with 0.1dB step size (LDA-802Q) available.
The features of the Attenuators:
USB and Ethernet Control Interfaces
Reliable and Repeatable solid state digital attenuation
Includes GUI, SDK supporting Windows, Linux, and MAC operating systems, LabVIEW driver
Configurable Static IP or DHCP
Password protected Ethernet interface
Programmable attenuation ramp and fading profiles
Operate multiple devices directly from a PC or self powered hub
Easily portable USB powered device
The programmable Attenuators can be used for different application such as Wi-Fi, Wi-Fi 6E, 3G, 4G, 5G, LTE, Microwave Radio Fading Simulators, Automated Test Equipment (ATE) and also for laboratory usage (engineering and production tests)
The family of the Digital Attenuators VAUNIX produces is really big. There are several Multichannel Attenuators available and also Multichannel Attenuator Systems up to 512 Channels in rackmount size (Handover Test Systems, Matrix Attenuators).
For more information, please contact us through our website contact form or send us an email to info@bq-microwave.de