Millimeter Wave Components up to 750 GHz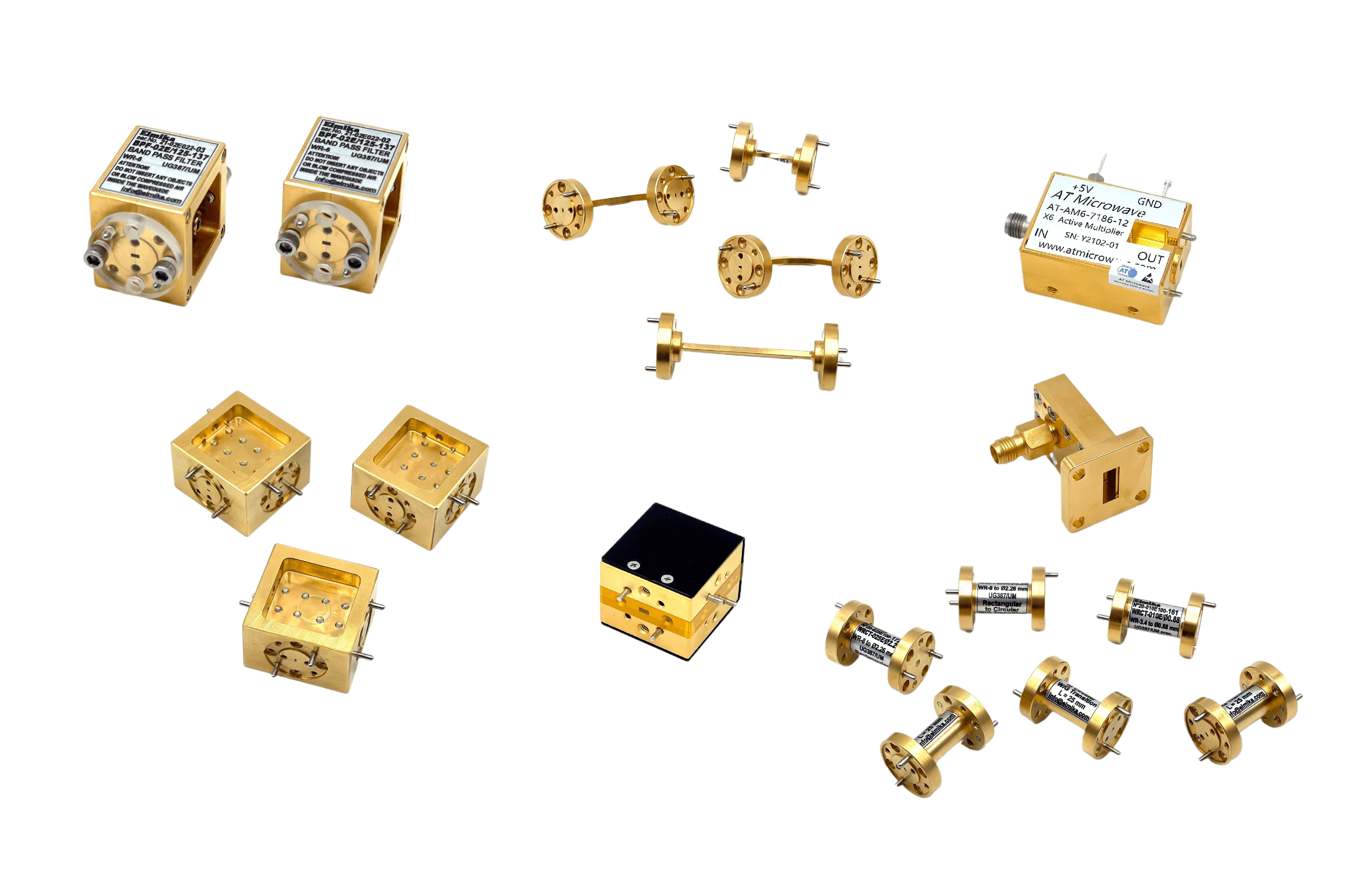 bq-microwave bietet Ihnen ein breites Sortiment an Millimeterwellen Komponenten bis zu einem Frequenzbereich von 750 GHz an. Wir arbeiten eng mit einigen qualitativ sehr hochwertigen Herstellern zusammen.
Unser Produktsortiment:
Waveguide to Coax Adapters bis 110 GHz
Waveguide Amplifiers bis 230 GHz
Gain Horn Antennas bis 325 GHz
Waveguide Attenuators bis 325 GHz
Waveguide Bends bis 500 GHz
Waveguide Circulators / Waveguide Isolators bis 170 GHz
Waveguide Couplers bis 325 GHz
Detector Mounts bis 325 GHz
Waveguide Filters bis 400 GHz
Magic Tee / T-Junction bis 325 GHz
Waveguide Multiplier bis 170 GHz
Waveguide Straights bis 750 GHz
Waveguide Switches bis 110 GHz
Waveguide Terminations / Loads bis 225 GHz
Waveguide Transitions bis 325 GHz
Waveguide Twists bis 750 GHz
Tx Rx Modules bis 170 GHz
Sollten Sie spezielle Wünsche haben, teilen Sie uns diese mit und wir setzen uns direkt mit unseren Herstellern für Sie in Verbindung.