Broadband Power Amplifier 10MHz-70 GHz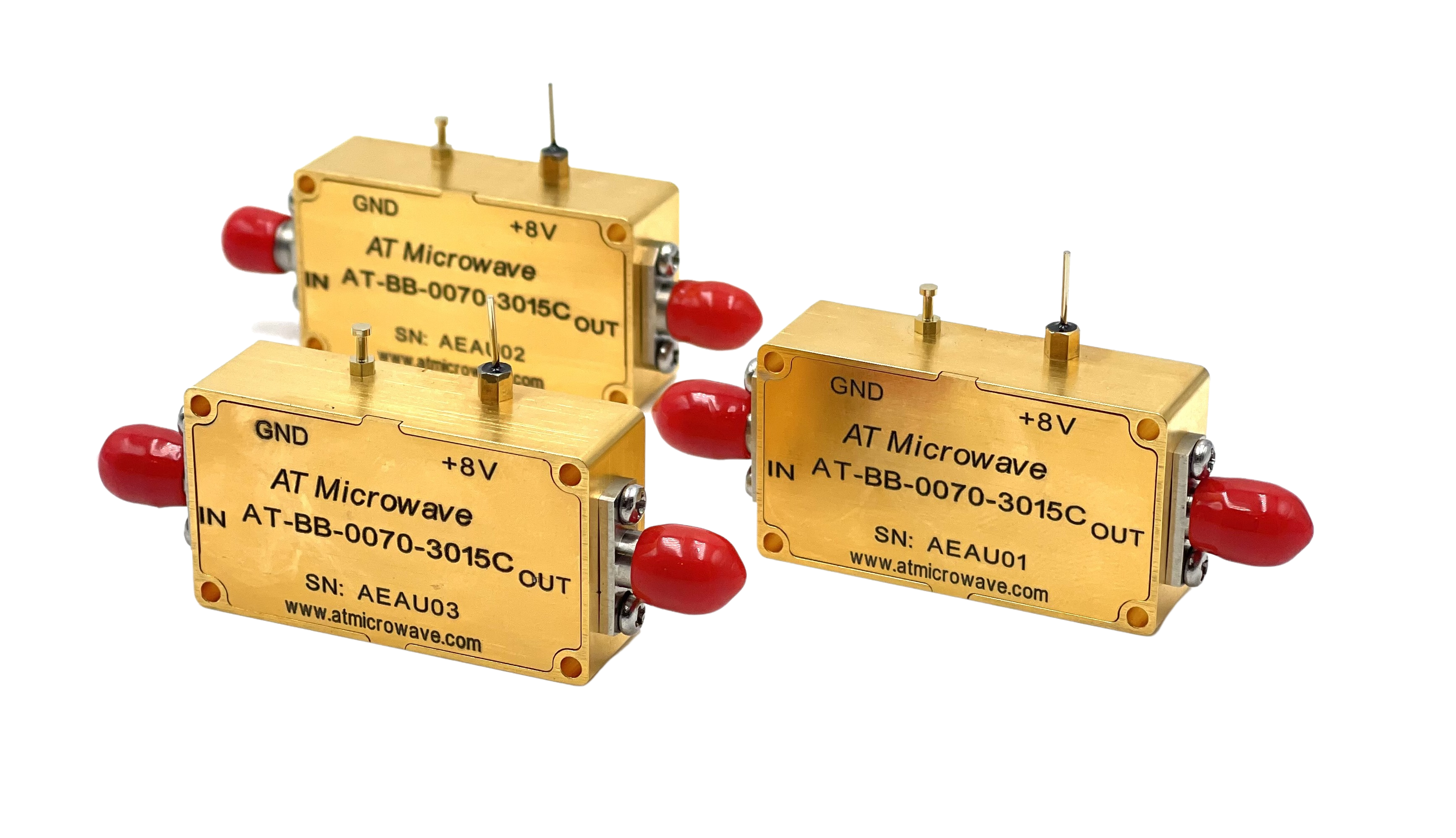 Broadband Power Amplifier 10MHz-70 GHz
AT Microwave provides broadband amplifier from 10MHz-70GHz with and output power =+15dBm and NF=6dB. They can be used both as Power amplifier or Low noise amplifier.
The broadband amplifier has high gain, high linearity, low input/output return loss and flat gain response. Bench-top test equipment type with 110-240V power supply is available according to request.
There are 4 different 10MHz-70 GHz Broadband Power Amplifier Modules available
18dB Gain version – AT-BB-0070-1815C
30dB Gain version – AT-BB-0070-3015C
40dB Gain version – AT-BB-0070-4015C
50dB Gain version – AT-BB-0070-5015L
Most of the modules are in stock, so the lead times are very short. Also the price is very competitive to other US companies.
The advantages of the AT Broadband Power Amplifiers are:
Frequency: 10MHz-70GHz
Psat:+15dBm
Small signal gain: 18dB, 30dB, 40dB and 50dB
Single Power Supply
These Broadband Power Amplifiers are used for 5G communication, Test Equipment, ROF (RF Over Fiber) or Radar systems.
For more information, please feel free to send us an email to info@bq-microwave.de or use our contact for on the website.